I'm delighted to announce the launch of the Learning & Development Book Club – for L&D and people professionals that want to keep up to date and share their learning with like-minded peers!
The L&D profession is rapidly evolving. Whether its re-skilling your workforce, improving your training through applying neuroscience, or implementing diversity strategies, there's so much that today's modern people professionals need to keep on top of.
Our book club gives you the opportunity to learn with others, by reading and joining in our group discussions. You'll be practicing real social learning, from peers, in a safe environment.
How will it work?
We'll crowd source the book choices for each month's read from our private FB group – you buy the book and do the reading, we'll host a Zoom Book Club session to review each book. We'll feature giveaways and prizes each month. We'll also feature our book choices here, so if you don't want to join the group, but want to see our recommendations, you can!
Our June read:
We're trying something new, and are hosting a drop-in chat for the members of The Learning & Development Hub
Join us on Zoom on 1 June. All the details you need are in the L&D Hub.
Our March – April read:
Neuroscience in Learning & Development
We're going all out on all things to do with neuroscience in L&D for our March-April read.
Books to choose from include:
Neuroscience for Learning & Development – Stella Collins
Make it Stick – Peter C Brown
Practice & Feedback for Deeper Learning – Pattii Shank
Manage Memory for Deeper Learning – Patti Shank
How to Learn – Benedict Carey
Brain-Savvy Business – Jan Hills
or any others that you have come across! We'll be having a zoom chat on the 28th April – details in the
L&D Hub
Our February 2022 read:
Mindset: changing the way you think to achieve your potential by Carol S Dweck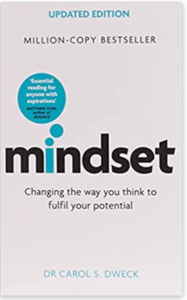 Check out our 10-minute review here
Our December-Jan 2022 read:
Atomic Habits by James Clear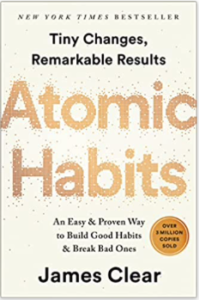 Head on over to our FB group for our book reviews and infographics!
Our November 2021 read was on the theme of microlearning: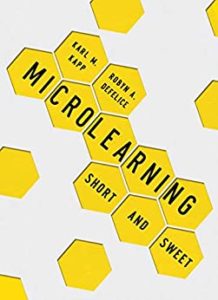 Microlearning: Short and Sweet by Karl M. Kapp & Robyn A. DeFelice
You can watch our Book Club review here
Our October 2021 read was on the theme up Upskilling and Reskilling: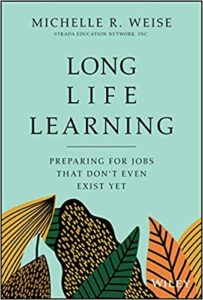 Long Life Learning: Preparing for Jobs that don't even exist yet by Michelle R. Weise
You can watch a review of Life Long Learning here